Works & Process at The Guggenheim
On Monday, October 3, Works & Process at the Guggenheim presented a preview of Dance Theatre of Harlem's new work, Sounds of Hazel.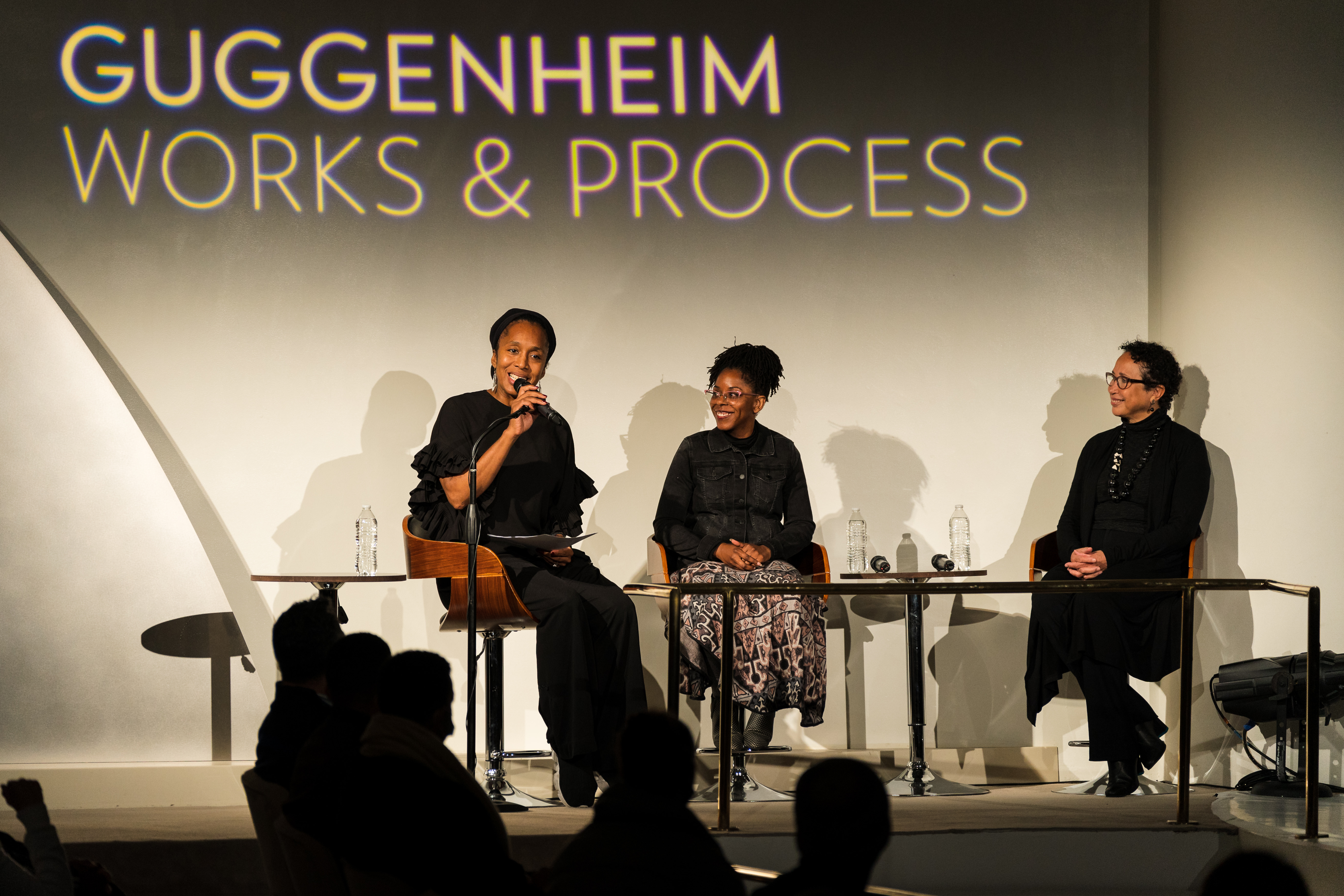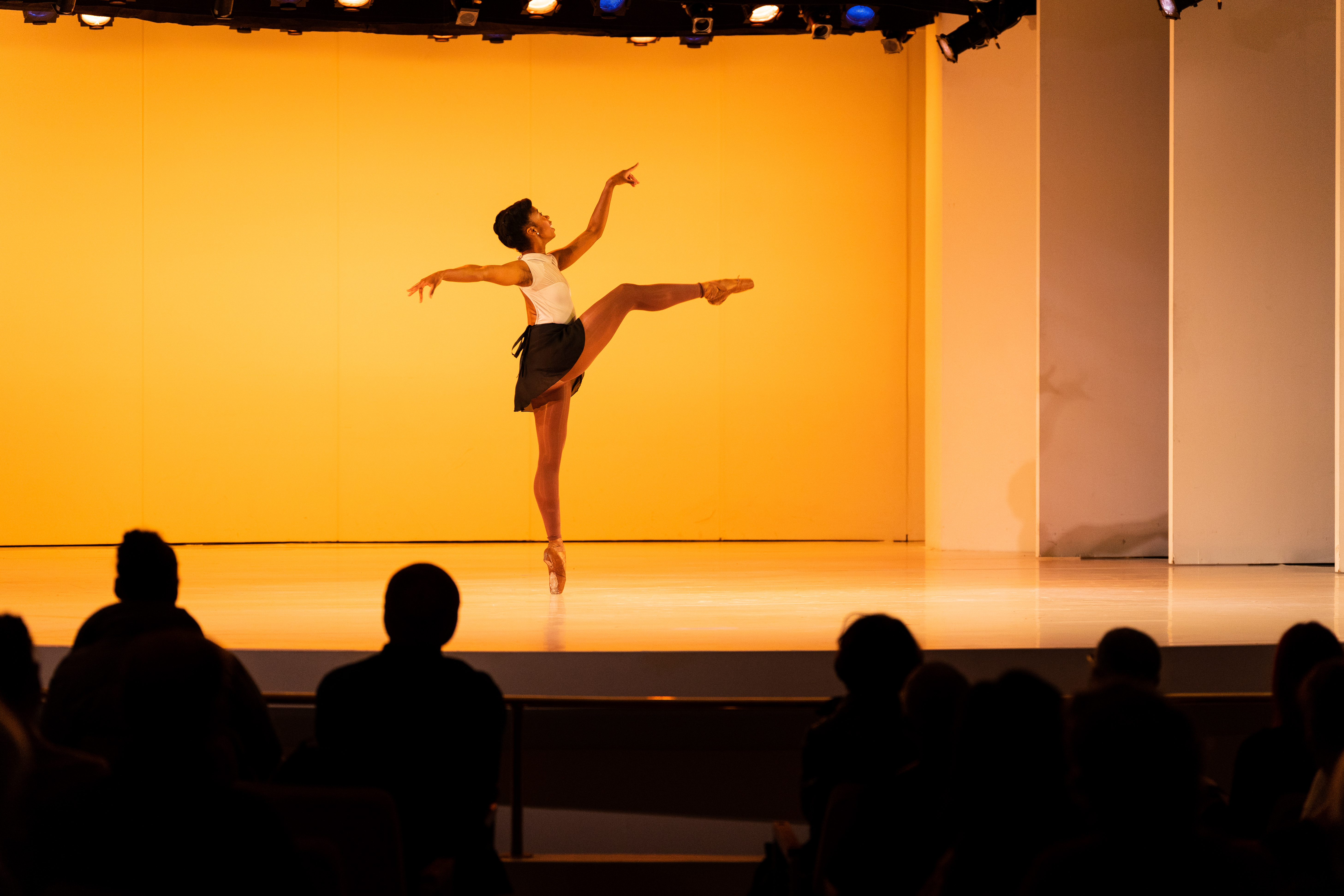 The company presented excerpts of the work and a panel discussion with DTH Artistic Director Virginia Johnson and choreographer Tiffany Rea-Fisher, moderated by former DTH Company Member and Ailey II Artistic Director Francesca Harper. Mrs. Fisher joined the dancers on stage to work on select sections of the ballet and engage the audience in the creative process.

Sounds of Hazel premiered on October 7th at Sidney Harman Hall in Washington, D.C. 
       
Francesca Harper, Tiffany Rea-Fisher, and Virginia Johnson at Works & Process at the Guggenheim, October 3, 2022 | Photo by: Diego Quintanar
Dance Theatre of Harlem's Company Artists in Sounds of Hazel by Tiffany Rea-Fisher at Works & Process at the Guggenheim, October 3, 2022 | Photos by: Diego Quintanar