Little Island Presents NYC FREE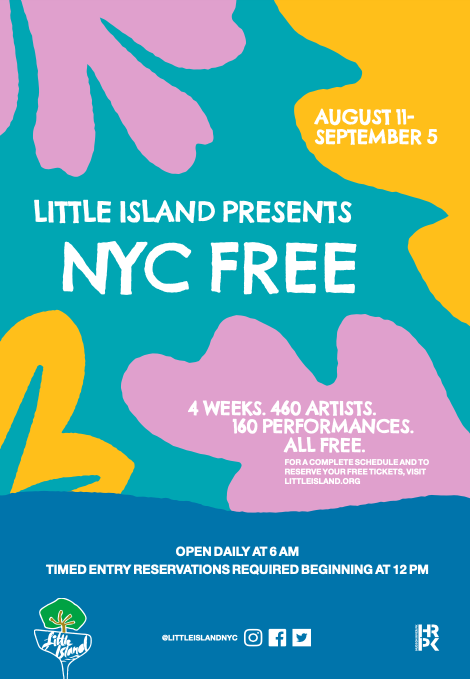 Dance Theatre of Harlem is thrilled to be presented as part of NYC FREE, a one-time only multidisciplinary arts festival at Little Island from August 11–September 5, 2021.
Join us on Wednesday, August 18th at 7:30pm ET at The Amph at Little Island for the world premiere performance of Stare Decisis (To stand by things decided), co-curated by DTH Resident Choreographer Robert Garland and American Ballet Theatre principal dancer Misty Copeland (Life In Motion Productions).
Ms. Copeland reads aloud from seminal American history texts in the spirit of a modern-day Greek Chorus / Everyman figure while Preston Dugger, DJ and former DTH dancer, mixes hip-hop beats with iconic post-civil rights soul and funk music.
Eight dancers from American Ballet Theatre, Dance Theatre Harlem, and New York City Ballet will perform Mr. Garland's choreography: DTH Company Artists Alexandra Hutchinson and Kouadio Davis, ABT Dancers Melvin Lawovi, Erica Lall, and Gabe Stone Shayer, and NYCB Dancers Rachel Hutsell, Kennard Henson, and India Bradley.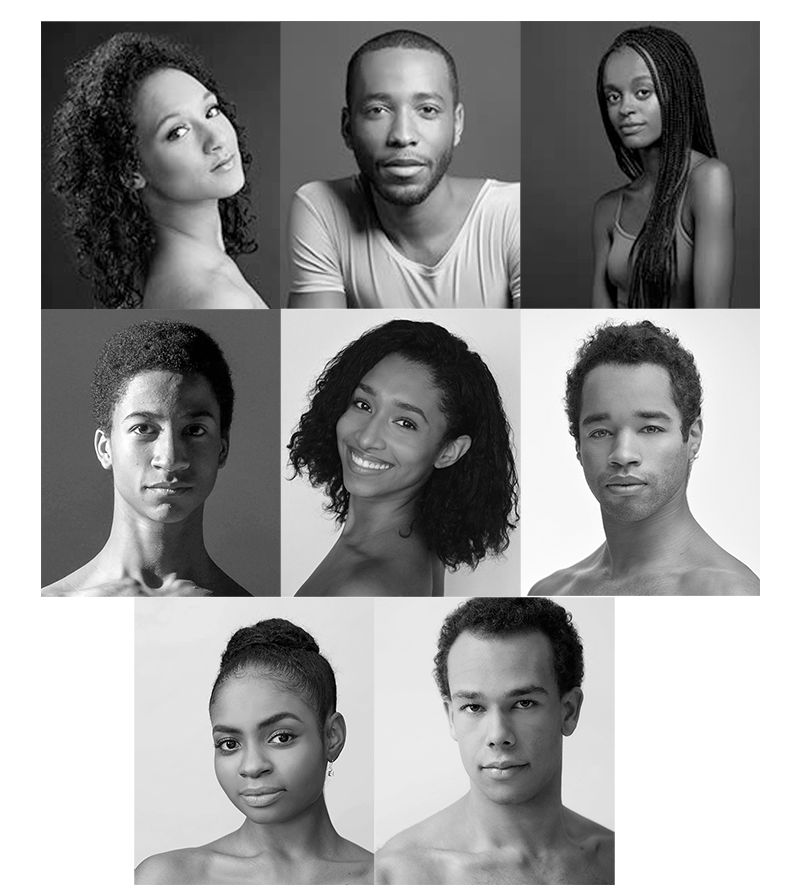 While the Summer 2020 Civil Rights protests catalyzed a re-awakening and re-evaluation of America's relationship to African American people and those of African Descent, many ballet organizations stood in solidarity with their Black dancers.
Robert Garland, with a long career as a dancer, choreographer, and leader in the Ballet community, via Dance Theatre of Harlem and Misty Copeland, who became the first African American woman to be promoted to principal dancer in ABT's 75-year history, both see how many young Black dancers are at the nexus of exchanges that even the most experienced can have challenges negotiating. This new project gives these dancers, who rarely get the opportunity to be on stage all together, the occasion to "dance their placement" in both the conversation and in the culture.
All admission is FREE! Tickets are required for all performances in The Amph. Timed Entry passes are required for park entry after 12:00pm.
Please note: Tickets To This Performance Are SOLD OUT
Photo Credit:
Dancers (from l to r) First Row: Rachel Hutsell, Kennard Henson, India Bradley (NYCB), Second Row: Melvin Lawovi, Erica Lall, Gabe Stone Shayer (ABT), Third Row: Alexandra Hutchinson, Kouadio Davis (DTH)