Sunday Matinée | November 15, 2020
Date/Time

November 15, 2020 3:00 pm
Price

Virtual tickets: $7
Dance Theatre of Harlem's Sunday Matinée series grew out of Co-founder Arthur Mitchell's commitment to providing the community access to the arts. Be transformed by an inspiring afternoon of artistry! Join us on Zoom on for our first virtual Sunday Matinée event on November 15, 2020 at 3pm EST! There will be a discussion with the Artists immediately following the performance.
Enjoy LIVE and recorded performances by the Dance Theatre of Harlem Company, Axis Dance Company, The Ensemble Theatre, Singer & Songwriter Bes and Poet Cherrye Davis.  View the full program here
Once your purchase is made, the Zoom details will be included in your confirmation email. If you don't receive the Zoom details, please contact our Arts Education & Outreach Manager, Sophia Morris directly at smorris@dancetheatreofharlem.org.
Support for Dance Theatre of Harlem Community Programs made possible in part by:

---
Dance Theatre of Harlem Company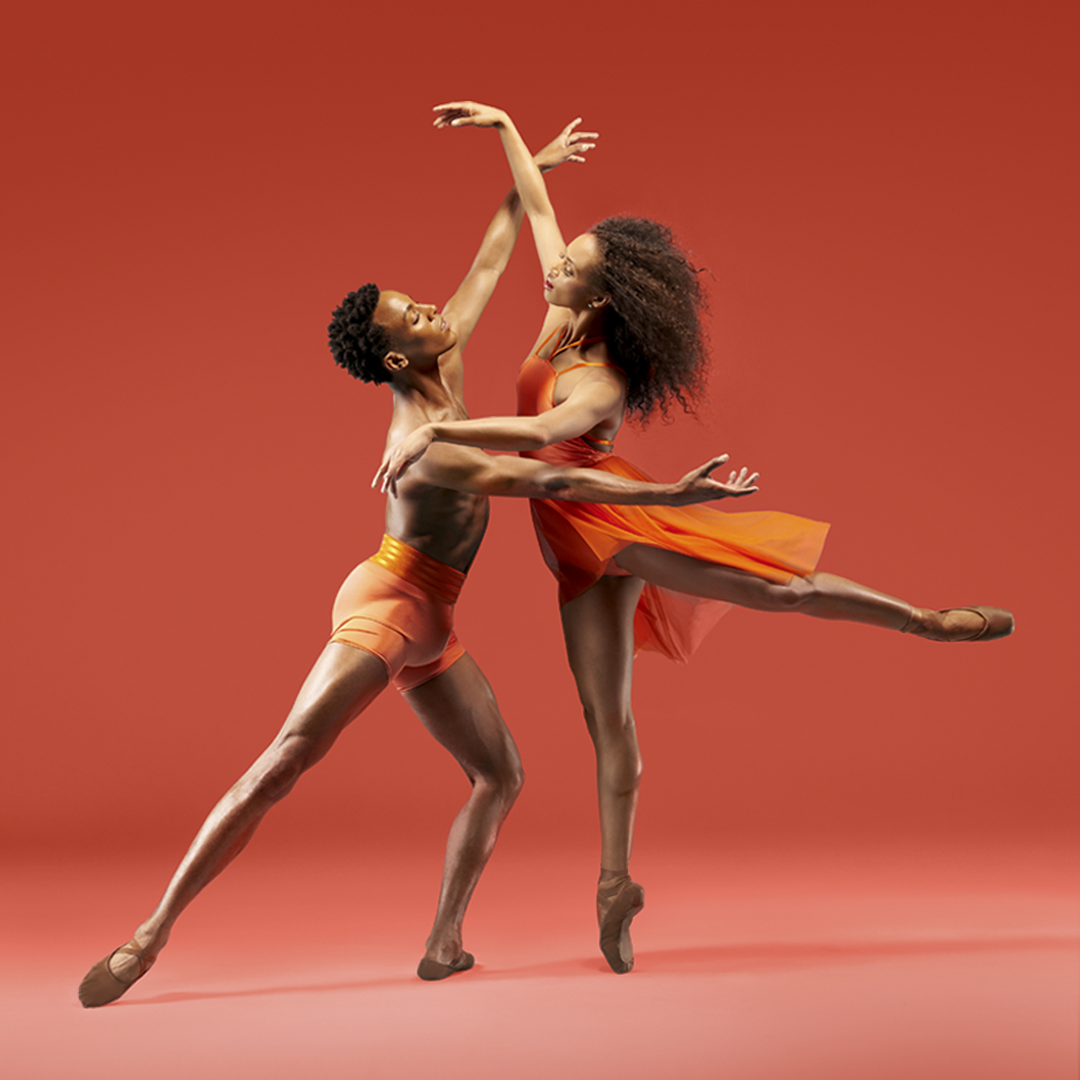 Now a singular presence in the ballet world, the Dance Theatre of Harlem Company tours nationally and internationally, presenting a powerful vision for ballet in the 21st century. The 18-member, multi-ethnic company performs a forward-thinking repertoire that includes treasured classics, neoclassical works by George Balanchine and resident choreographer Robert Garland, as well as innovative contemporary works that use the language of ballet to celebrate African American culture. Through performances, community engagement and arts education, the Company carries forward Dance Theatre of Harlem's message of empowerment through the arts for all.
---
AXIS Dance Company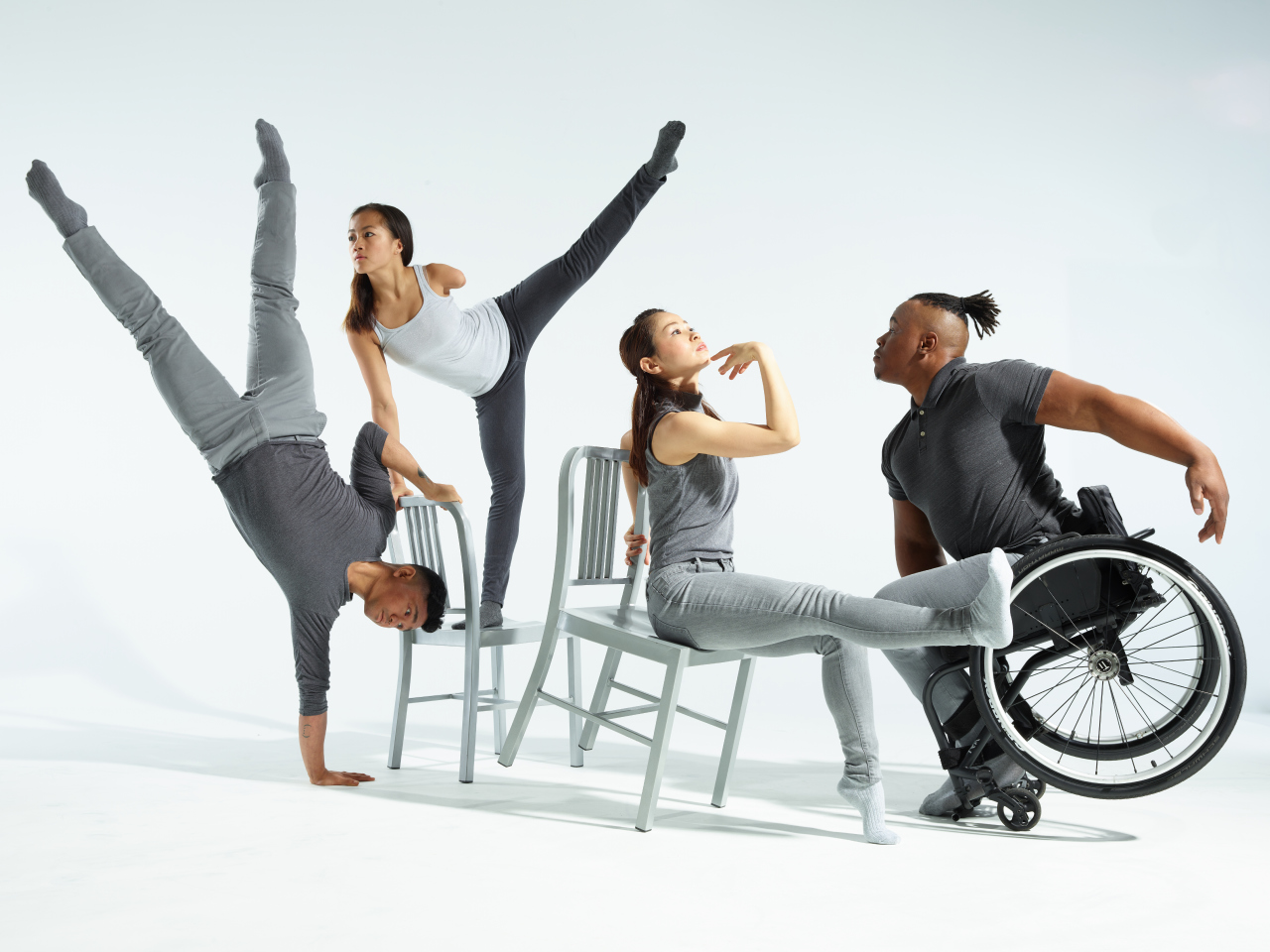 Founded in 1987, AXIS Dance Company is the nation's most acclaimed ensemble of disabled and non-disabled performers based in Oakland, CA. AXIS creates virtuosic productions that challenge perceptions and redefine dance and disability.
In 1998, Judith Smith took over Artistic Direction, and visioning a repertory company quickly trajected AXIS into the dance world with a commission by Bill T. Jones. Under her direction until 2017, AXIS toured to over 100 cities in the USA, Israel, UK, Europe and Russia. The Company has received eight Isadora Duncan Dance Awards and has appeared twice on FOX TV's So You Think You Can Dance, exposing integrated dance to millions. In 2017, AXIS appointed acclaimed international choreographer and dancer Marc Brew to the position of Artistic Director. Marc Brew comes to AXIS with over 20 years of performance and Artistic Direction experience.
Alongside our artistic programming, the Company provides unparalleled integrated dance education and outreach programs that remove barriers and showcase the beauty of difference.
---
The Ensemble Theatre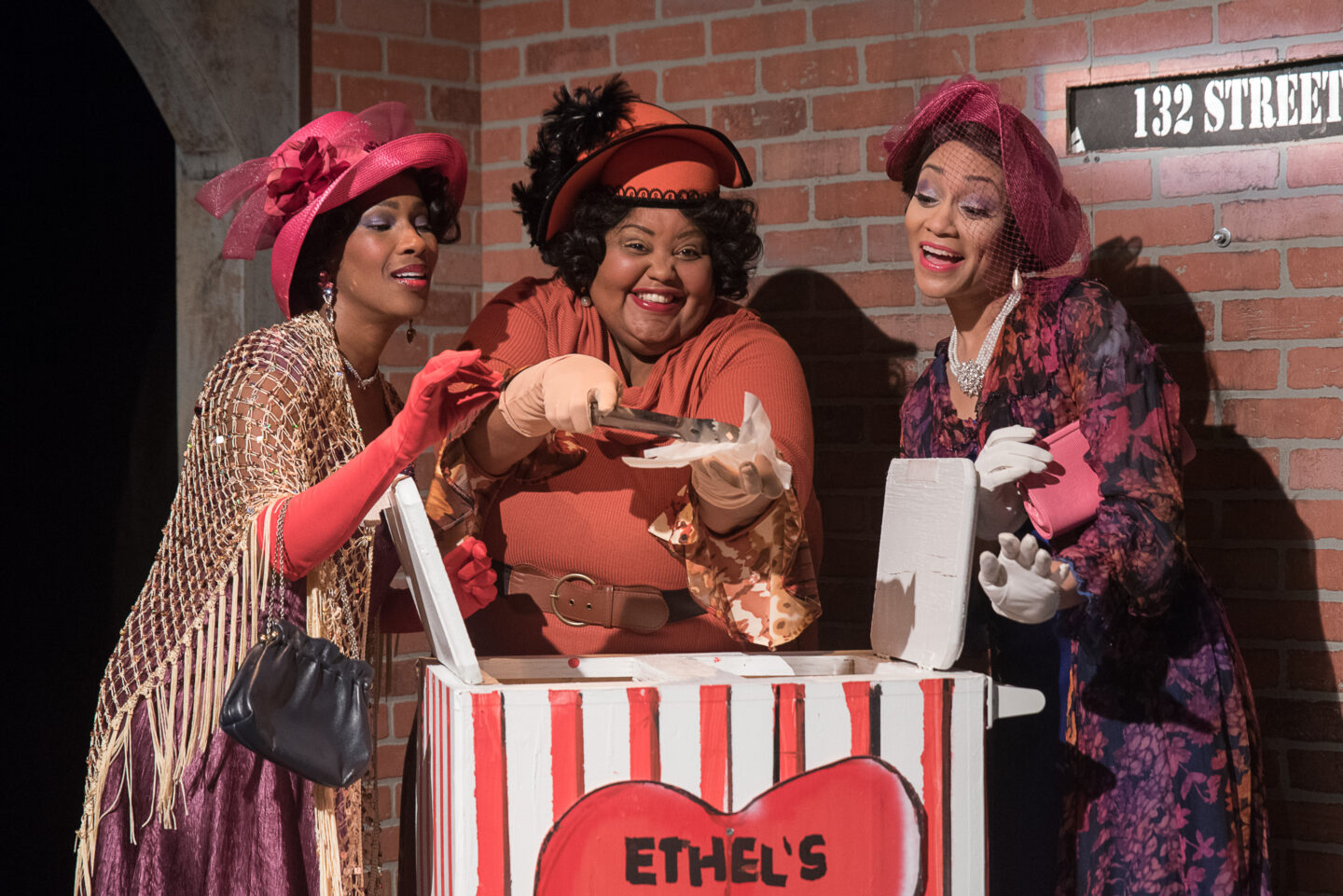 Influenced by the African American Theatre Movement of the 1960s and 70s, George Hawkins founded a black theatre company in 1976 in Houston, Texas. He observed that professional roles were few and far between for black actors, and his frustration led him to create his own company, then known as The Black Ensemble Company. Hawkins' goal was to create a theatre that would provide diverse roles for black artists.
The programs and operations of The Ensemble Theatre benefit a multicultural audience that is diverse in age, income, ethnicity, and culture. The Ensemble Theatre produces a Mainstage Season of contemporary and classical works devoted to the portrayal of the African American experience by local and national playwrights and artists.
The Ensemble Theatre's Performing Arts Education program provides educational workshops, artist-in residence experiences, and live performances for students both off-site and at the theatre. Also, the Young Performers Program offers intensive summer training for youth ages 6 to 17 encompassing instruction in all disciplines of the theatre arts.
Through its varied programs, The Ensemble Theatre benefits an audience and artistic constituency of approximately 65,000 people annually.
The Ensemble Theatre has surpassed the vision of its founder and continues to expand and create innovative programs to bring African American theatre to myriad of audiences and is truly one of Houston's finest historical cultural institutions.
---
Bes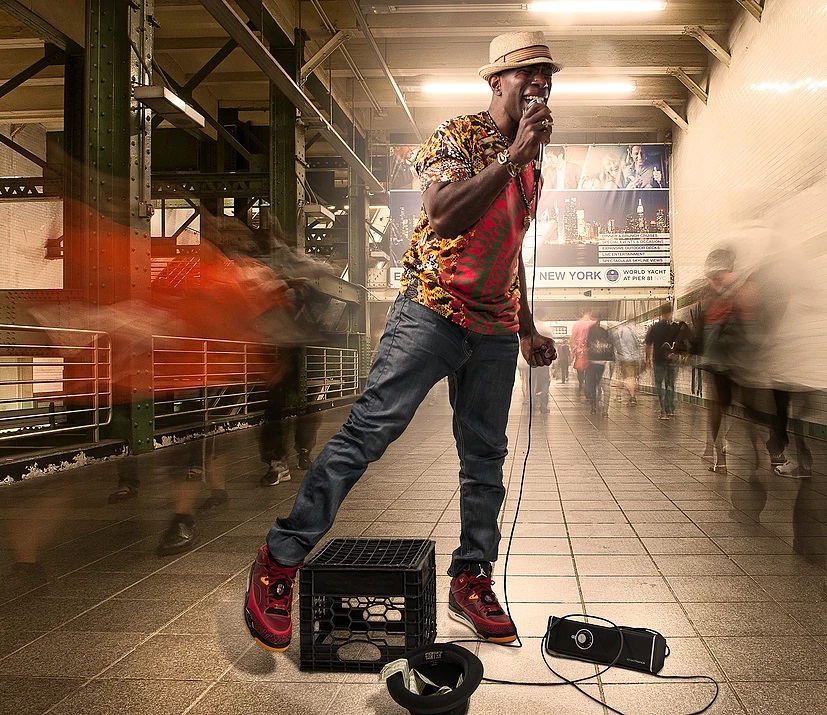 Bes is a singer, songwriter, and producer whose starpower is on the rise. If one had to describe his music in three simple words, they would be emotional, experimental, and reflective. His life experience, combined with meditations on love lost and gained, create fodder for his lush and melodic melodies. Visually compelling with his warm eyes and gray goatee, Bes wants to share his sound with anyone that loves great music, labels and boxes not included. As a teen, the NYC native got his start in the music industry with a record deal as part of a hip hop group. While a true adventure, Bes moved on to work as the head of marketing and promotion of a promotional company that owned Harlem's famed Uptown Comedy Store, hosted the city-renowned party The Rucker, as well as had contracts with well-known record labels such as Realitivity Records and Loud Records. During this time, Bes promoted and worked with artists and comedians Big Pun, Wu Tang Clan, Donnell Rawlings, Mike Epps, DJ FunkMaster Flex, Russell Simmons, and many others.
Bes takes his unique sound far and wide, performing in venues all across New York City and beyond. His shows are an immersive, intimate experience that leaves the audience feeling spiritually and emotionally fed. The care that he puts into connecting with his fans is what makes his concerts truly memorable. When Bes is not performing at music clubs and events, you can find him underground, riding the rails and entertaining one subway car at a time. Although very challenging, busking has allowed Bes to strengthen his musical chops, spread his music, and connect with talented kindred souls. The payoff is worth it; whether it's a group of high school girls dancing to and joining in on Drake's "Hotline Bling", or an unforgettable impromptu performance of Michael Jackson's "Rock with You" with fellow buskers, it is evident that music is the great unifier. Bes documents these transformative experiences on his YouTube channel, GrindLifeMusic.
---
Cherrye Davis – Poet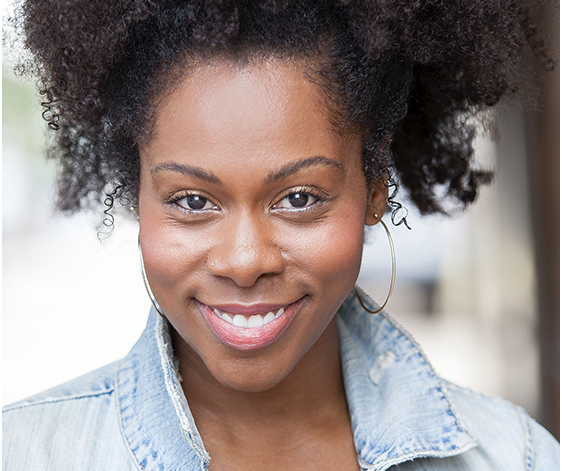 Cherrye Davis is an actor, poet, playwright, educator, and MC. She is a proud graduate of NYU's Tisch School of the Arts. She has played roles in productions of "Caesar and Cleopatra", "The Crucible", For Colored Girls Who Have Considered Suicide…" as well as "For Flow" produced by 25 to Life & HBO. Cherrye is the playwright of original works, and her second full- length choreopoem "Tapes" was presented in The Movement Theater Company's 2012 Ladder Series. In addition to her work in theater and film, she can be found performing with Hip Hop/Funk Machine Deathrow Tull, as well as The Nervous, a roots-blues experience. She was a member of the Bars Vol. 3 Workshop series that performed at The Public Theater. Cherrye worships at the temple of Hip Hop, and is dedicated to the continuing exploration of Hip Hop, Theater, and the beat.